A Family Owned and Operated Tranportation Company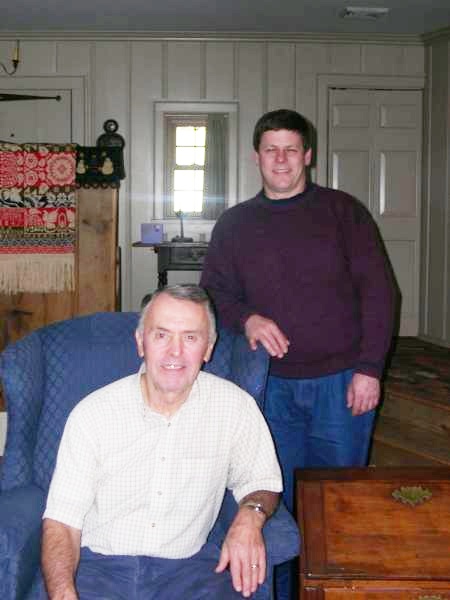 Bill and Troy celebrating Boring Transport's 75th Anniversary in 2011
Clayton C. Boring founded Boring Transport in 1936. He started with 2 horses and a wagon working on building local roads. As Charles grew in the business world he soon acquired dump trucks and grew in size. With a growing family interest he quickly moved into the freight business. The interest continues and has grown into the fourth generation which is operating the present day company!

Going on 85 Years of Service!
Today, Boring Transport Inc. has more than 30 employees and works with a variety of different customers. No matter how large they've grown, personalized and friendly service is of the utmost importance to them. They recognize your voice on the phone when you call, skilled at remembering details and committed to following through on everything they say they will do, Boring transport eases your logistics experience in any way they can. They also have their own on-site, qualified mechanics to service and maintain their fleet (and others) to safely deliver products. Boring Transport office and dispatch personnel are available daily 8a - 5p to answer any questions and provide quality service to you while their drivers are striving for safe, reliable and courteous deliveries around the clock.
Boring Transport is a family owned and operated transportation, service, and towing company located in Central Pennsylvania.